Changing up your hair color to stay on-trend is exciting, but who wants to constantly visit the salon? That's where low-maintenance hair colors come in. While there might not be a magic fix for salon visits, some colors and techniques can ensure that your hair continues looking fabulous long after your color appointment. Today we will let you in on what the top hair colorists have to say about hair colors that are not only trendy but also grow out gracefully.
What's Low-Maintenance?
Consulting with your colorist is key, but having an idea of what you want is helpful too. Top colorist Lorena M. Valdes suggests that colors leaving your natural hair untouched and only adjusting the mids and ends are perfect for low-maintenance upkeep. Balayage, a hand-painted highlighting technique, is also a winner. Celebrity hair colorist Brian O'Connor recommends baby lights for a soft blend and easy grow-out. Baby lights are delicate highlights woven throughout the hair for a natural blend of colors.
Colors That Demand More Attention
While some colors require less effort, others are high maintenance. Red hair, for instance, fades quickly and is challenging to maintain. Solid colors that don't blend well with your natural color will also show a noticeable line of growth. Colors like all-over bleach and tone or allover black are also high maintenance.
Caring for Your Color at Home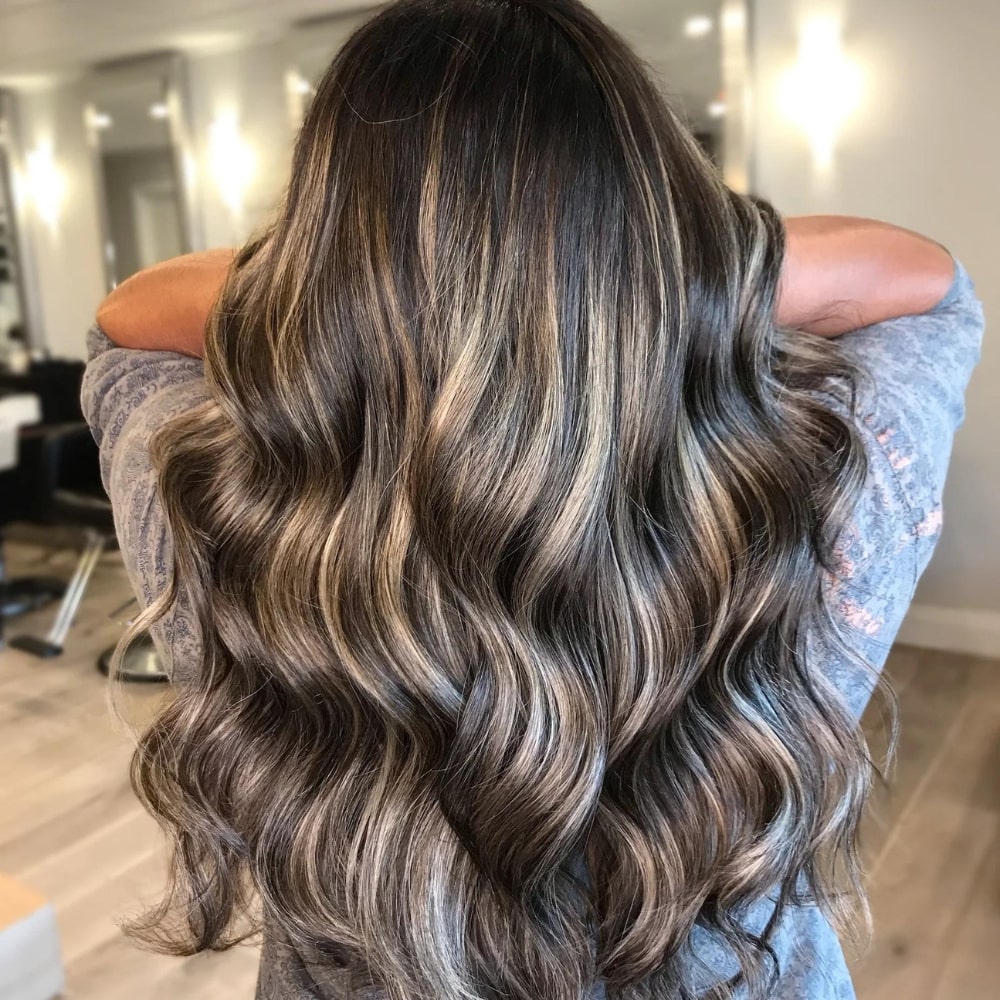 To maintain your hair color, avoid excessive heat styling and sun exposure. Valdes suggests avoiding abrasive shampoos and chlorinated swimming pools. Opt for color-locking shampoos and conditioners, and always use a heat protectant before styling. Because colored hair is prone to damage, use a hair mask to keep it healthy. Consider masks with colored pigments to boost your color between salon visits.
Trending Low-Maintenance Hair Colors and Styles
Let's discuss tones! The secret is discovering the hue that resonates with your personality and brings out the star within. Follow in the style footsteps of icons like Hailey Bieber, Jennifer Lopez, and Priyanka Chopra, as they effortlessly adopt plain yet beautiful looks. The subtle beauty of Hailey's sun-kissed hair color splendor, the skillful brilliance of Jennifer's balayage, and the graceful refinement of Priyanka's bob are fabulous hair trends on the rise. Say goodbye to hours of styling and welcome a look that's easily stylish and mesmerizingly winning. It's time to adopt the defiant and stylish bewitchment of low-maintenance hair colors and styles!